Are you looking for a cool place to host a birthday party, or some sort of events with friends and family? Check out Sheesha Lounge, located in Allston MA! We are a hookah bar located on 417 Cambridge Street, Allston MA, and we rent out our lounge for a few hours, or even for the whole day! Whatever you need, we are a great option to host your party!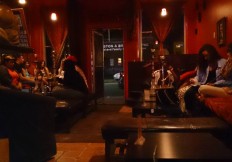 Who doesn't like hookah? Your family and friends, who have never tried hookah will love it, and those more experienced hookah smokers can enjoy more than a few of our awesome sisha flavors!
Our staff will regularly have hookahs packed with your favorite flavors!
You can even choose the tunes to get the party started.
To request and estimate or to book an event, please fill out the form below, or give us a call at 617.782.7433.