Football season is back, are you as excited as we are?! What better way to watch your favorite team, than at a hookah bar?
We will be airing as many games as possible at our hookah lounge in Allston MA! Come through, enjoy the game, maybe order some chips and salsa to go along with your hookah.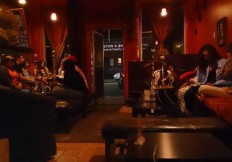 If you've never been to our hookah lounge, here is all you need to know:
Our Hookahs are always cleaned, and packed just right to give you the best smoke session around!
We have a huge selection of shisha for you to choose from. If we're out of your favorite, we have plenty of backups!
We only use natural coals, none of those click light coals. Our coals last longer, allowing you to enjoy your hookah for a longer period of time.
Our staff is friendly and very attentive, and they can pack a pretty good hookah!
We have comfortable couches and chairs, perfect to sit back, relax, smoke hookah, and watch the game!
Our address is 417 Cambridge Street, Allston MA, 02134.
Whether it's a Sunday, Monday or Thursday night game, stop on by our hookah lounge, and root for your favorite team, while enjoying the best hookah experience in town!
If you have any questions about our hookah bar and hours, please give Sheesha Lounge a call at 617-782-7433.