Our hookah bar, Sheesha Lounge, has the biggest selection of sheesha, AKA flavored tobacco, in the Boston MA area! Each week we do our best to resupply all of our flavors so that each customer will have the opportunity to enjoy their favorite flavors!
This week, some of our top and most requested flavors were:
Ice Mint
Code 69
Blue Mist
Rainbow Sherbert
These were just the top four requested flavors last week; each week we usually have a different top four! They are different every week for two core reasons: 1. there are new visitors who walk through that door everyday, and 2. our regulars aren't afraid to explore new flavors!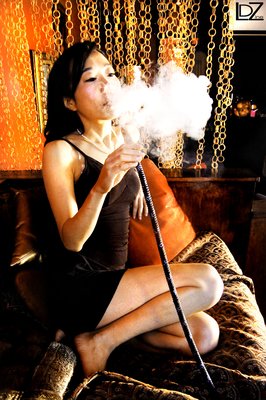 In fact when we see some of our regulars, we always recommend them trying a new flavor, and expanding their hookah pallets!
There are really three brands of sheesha:
Al-fakher is the standard flavored tobacco that produces a great hookah session, and is on the cheaper side.
Starbuzz, is one of the top flavored tobacco companies in the industry; it produces a great hookah session, and a flavor that will last and stay strong throughout the hookah session.
Fantasia, like Starbuzz, is a top tier sheesha product; it will produce a long lasting hookah session, where the flavor does die out until the coal does!
All three sheesha brands are great, and will not disappoint! For more information about our hookah products, please feel free to give Sheesha Lounge a call at 617-782-7433.
Our hookah bar is open in Boston's Allston MA, at 417 Cambridge Street; we are open seven days a week, and our open from late afternoon through early mornings. Our seven days a week schedule allows even the busiest of clients to check out our hookah bar!
For more information about our hookah bar and our flavors, please give the lounge a call at 617-782-7433; whether you're coming in on a weekend or weekday, you will enjoy your time at our hookah bar! We are looking forward to helping you relax with our outstanding shisha selection!