Looking for a fun night out? Need a small study break? If so, stop by our hookah bar in Allston MA! We are located at 417 Cambridge Street, Allston MA, 01234.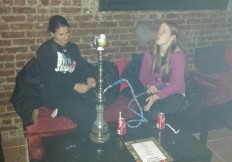 Why choose us? Because we are the best! Our servers are cool, nice, and experienced hookah smokers and packers! To run a hookah bar, the staff has to be knowledgeable, and that's just what our staff is! They love hookah, hookah loves them, and they can pack a mean hookah!
Our hookah bar is a relaxed atmosphere with comfortable seats, and plenty of room for your group of friends; hookah is always better with friends, after all!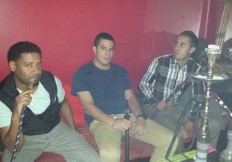 A hookah night out is a great chance to relax and to catch up with old friends; it is set up to start conversations! Hookah talk is the best talk, reminiscing on the old times, making plans for the weekend, etc. Smoking hookah will definitely spark some pretty interesting conversations!
So whether you're starting or ending your night at Sheesha Lounge, we are always very welcoming! We are looking forward to providing you with some of the best hookah smoke in the Allston area!
Please remember to bring your ID, as we check them at the door and you must be 18 or older!