Summer is here, no more school, come on down to Sheesha Lounge and enjoy some of the highest quality hookahs out there! It's time to unwind after a long semester, with some premium hookahs.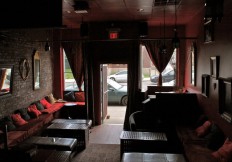 Our hookah bar is located in Allston MA, just minutes from downtown Boston. We are open seven days a week, and our doors don't close until 2am, giving you plenty of time to get down here!
Sheesha Lounge is the perfect destination to start or end or night. You can come down to our lounge before you go out, or you can come down as soon as you're done partying it up at some of the finest bars Allston has to offer.
For more information about our hookah bar, please give Sheesha Lounge a call at 617-782-7433