Sheesha Lounge is all about going above and beyond our customers' expectations; we strive to provide each visitor with a great hookah experience. In order to achieve this goal, we know our staff has to be friendly and attentive, our hookahs need to be of premium quality and cleaned thoroughly, and our coals and sheesha need to be top of the ling quality.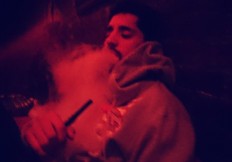 Let's start with our staff: over the last year, we have hired new staff that are friendly and attentive; each staff member has been trained on how to properly pack a hookah, and in customer service. All of our employees know how to pack a mean hookah, helping you to enjoy thick, milky smoke for a long period of time. Whenever you have any questions, or if you want a repack, or a new coal, one of the staff members will be at your table as soon as they possibly can!
Our hookahs are new and always cleaned after a session; it is important to change out hookahs every so often, because the older they get, the more rusty they get, and the less smoke they produce. Everybody loves that milky smoke, which is why we change out hookahs as frequently as we do. It is also important to clean hookahs often, to prevent rusting and of course to eliminate any germs. When your hookah is cleaned thoroughly, you will see the big milky smoke, everyone knows and loves!
The products (sheesha & coals) are always top of the notch products; we only use natural coals, none of that quick light coal business, and we always have a full stock of sheesha. The natural coals we use are so much better than quick light coals, because they make the pack last a lot longer, and they help to produce milky smoke. We also, do our best to have our customers' favorite flavors in stock; even if we don't have you favorite flavor, go out on a limb and try one of our many other flavors, we promise you you won't be disappointed!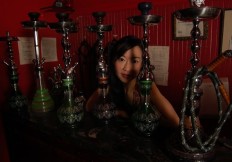 Our hookah bar is open seven days a week, leaving you plenty of time to get down here and enjoy some great hookah! For more information about our hookah lounge and products, please feel free to give Sheesha Lounge a call at 617-782-7433.