Whether you're a "hookah head" or an "every once in awhile" hookah smoker, it's important to try new flavors; it adds a little adventure to your life! So when you come to our hookah bar in Allston MA, don't be afraid to try different mixtures of flavored tobacco in your pack!
Hookah is awesome. But it's even cooler when you get creative with your flavors! My personal favorite is mixing peach with strawberry. It tastes like a scrumptious frozen yogurt flavor.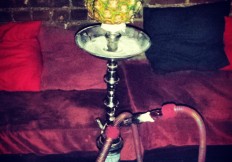 A popular mixture, seems to always involve mint! Sometimes mint alone is kind of harsh on your throat, and the cooling sensation doesn't sit well with people; however, when you combine mint with another flavor, the cooling sensation of the mint is just right! I recently tried mixing mint with grape flavored sheesha, and it tasted great! I love mint, but mint alone is just a little too harsh for my throat, but when combined with another flavor, it is pretty awesome!
Here at Sheesha Lounge, we have a variety of flavors, and you can combine just about any flavor; don't be afraid to be adventurous when smoking hookah!
Once again, our hookah lounge is located in Allston MA, at 417 Cambridge Street. We are open seven days a week, and on the weekends we are open until 2am! Please be 18 or older, we do ID at the door!
If you have any questions, please feel free to give us a call at 617-782-7433.